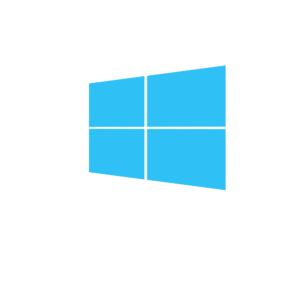 In January of 2020 Microsoft will be discontinuing support for one of its most popular operating systems, Windows 7. Windows 7 has long been a favorite of businesses, home users and gamers alike, but with its twilight hours approaching, users should be making plans to upgrade. While some users might still be gritting their teeth at the thought of upgrading to Windows 10, the truth is, it has become a great operating system.
Here are a few reasons why need to upgrade to Windows 10—and why you should want to:
7 Won't Be Safe
The end of support means that Microsoft will no longer be issuing infrastructure or security updates for the OS. This means that any unsupported 7 machines still connected to the internet will be in danger of breaches, malware and crypto-viruses. In short, if you do anything online at all, you want to be using a supported OS.
Windows 10 Does Hardware Better
You need newer software to work on newer hardware, but getting drivers and updates for hardware has never been easier than it is on Windows 10. In most cases, 10 will be able to seamlessly grab the software it needs for any new hardware additions. We've even put hard drives loaded with Windows 10 into Macs and watched them boot to the login screen without missing a beat. What does this mean in practical terms? Updating your desktop with a new graphics card or plugging in your new smart watch to your laptop should be a breeze, with no setup work required.
Easier Error Recovery
Windows 10 tends to be more stable and have fewer bugs within the operating system than any previous Windows build. But, on the occasions when something does go wrong, 10 makes it much easier to correct. The "Reset" function allows users to essentially reinstall Windows in a quick, relatively painless fashion, while choosing to keep your data (of course, it's always a good idea to perform regular backups, no matter what operating system you are using).
It Just Looks Better
The design team has been working hard to polish the look and functionality of Windows 10's user interfaces and their work has paid off. The result is a design scheme that looks modern, sleek and pleasing to the eye. Menus have been improved and with a little practice, it's possible to navigate your computer faster than ever.
Change is difficult for some people to adjust to, but it is an inevitable part of using technology. There is one silver lining for people bemoaning the need to change to another operating system though: Microsoft claims that Windows 10 is their last OS. There will be large future updates which will tweak the capabilities of the software, but the basic framework of the operating system is here to stay. If you need help making a plan to get to Windows 10, give us a call at Mankato Computer Repair.