Technology Advisor
Forecast, budget and plan for your future
How does a trusted partner planning for your IT future effect your bottom line?
If only we all had a crystal ball and could predict the future. At Mankato Computer Technology, our expertise goes beyond the day-to-day support needs. Our knowledgeable staff is here to act as your trusted technology advisor, assisting in procuring new equipment, budgeting and planning for changes in technology. Through collaborative strategic planning, we can help you understand the cost of growing your company from an IT perspective.
Knowledgeable
Our highly trained technicians keep you up and running.
Collaborative
Communication is key, always keeping you in the loop.
Proactive
We detect issues and present solutions quickly.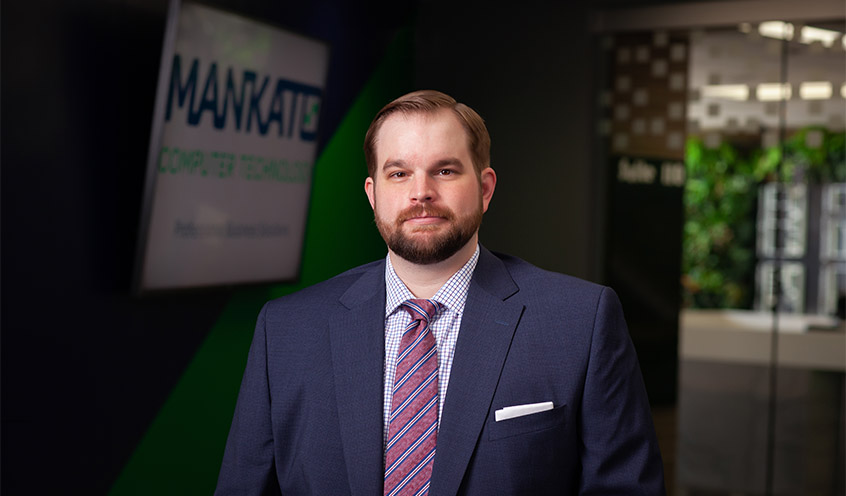 Wes is the president and founder of Mankato Computer Technology, formerly Mankato Computer Repair. He formed the company out of his unique combination of passion for technology and providing great customer service.
As a solopreneur, I need technology to keep my business organized, stay in touch with clients and create/manage my resource materials. I, however, am not a techie and used to freak out when anything didn't work the way I thought it should. When I signed up for managed services with Wes's team, it made a huge difference in my work productivity. I no longer had to take time to figure out things myself. I just call the Help Desk and they help solve the issue. It's amazing to have my own IT team! Thanks Wes!
Mankato Computer Technology in under two weeks time has completed the following: saved countless hours of data on a hard drive that failed us and hadn't been backed up for quite some time; retrieved and restored every last byte of data; and then, in good salesmanship, explained how our business could truly benefit from not only a solid and more reliable data storage system, but understood the budget our business could afford and size of a system we'd need. Thanks to Wes, Ty, Kevin and all the staff at Mankato Computer Technology.
Want to work with us?
Contact us today and learn how we can help.