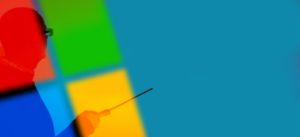 With the end of support for Windows 7 rapidly approaching (January of 2020, for those keeping track at home), lots of people are looking at upgrading or replacing their old computer. Windows 10 is now a polished operating system with a lot to offer its users, but there are two major version differences that you should be aware of: Windows 10 Home and Windows 10 Professional.
What is the difference between these versions and when is it necessary to buy a Pro operating system?
The Bottom Line
While many people will be looking for a computer already loaded with Windows 10, some will be choosing the upgrade path, meaning they will need to purchase a new license to install 10 on their computer. A Windows 10 Pro license will cost $199.00 from the Microsoft store, while the home license is only $139.
When to Go Pro
Microsoft doesn't just make a Professional operating system so that they can charge more money, the Pro version has functionality that is not present in Windows 10 Home. For those who are security conscious, 10 Pro comes with BitLocker encryption, so a user's data is protected, even if the computer is stolen and the drive is removed from the machine. Windows 10 Pro also can be connected to a domain in a server environment, for easy file sharing and security. This means if your business uses a server, you must go with 10 Pro in order to use the computer properly on your network. Anyone using Microsoft's Remote Desktop Protocol will also need to be running 10 Pro.
The easiest rule of thumb is that users who will be buying or upgrading a computer for a business will likely be better off going with the 10 Pro, while home users can generally get by with 10 Home. In the long run it is like better to pay for a Pro license up front than having to shell out the money to change your version once you discover you are missing needed features. If you have questions about what version of Windows 10 is right for you, contact your trusted local experts at Mankato Computer Technology today.