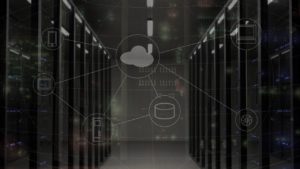 It's an uncertain time for small and medium sized businesses around the world. Unstable economic and logistic conditions demand that organizations be nimbler and more willing to adapt than ever before. Part of that adaptation is making sure that your company has the technology and tools necessary to succeed and that those solutions are guided and maintained by a team of professional experts. A Managed Service Provider (MSP) is a company that offers IT monitoring and maintenance services for computers and networks, as well as Help Desk support services.
An IT Department As Dynamic As You Are
All companies and organizations of a certain size need technology to survive. Even single-person firms increasingly rely on bookkeeping software, scheduling and email, among other tools. But mid-sized businesses are often in the uncomfortable position of needing someone to coordinate all of their technological needs, but not having the resources to hire full-time inhouse IT. Managed Service Providers like Mankato Computer Technology can give organizations the expertise that comes with a full IT department at a fraction of the expense.
Remote Monitoring For a Flexible Work Model
This year many businesses scrambled to equip their employees with laptops and tablets, sent computers home with team members and settled into a remote work model for months, if not longer. An MSP can continue to seamlessly monitor hardware and software, wherever it is, ensuring company resources are up to date, functioning properly and secure. When things go wrong while employees are working remotely, an MSP's Help Desk Can coordinate support for all your employees, no matter where they are working.
Technology Planning
Many business owners discovered this year how important it is to have a secure remote access solution for their company. MCT helps clients assess their needs on an annual basis and recommend improvements to networks, solutions and practices, as well as life-cycle management for computers and network equipment. This can take organizations out of a reactive model of dealing with technology as a problem and into a proactive model, which uses technology to find new solutions and improve workflow.
Outsourcing your IT management to an MSP gives you the power to face your technology needs head-on, in a model that scales with your business during uncertain economic times. If you'd like to know more about the values a managed service plan can bring to your business, contact Mankato Computer Technology today.