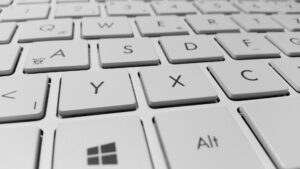 Between online shopping and big box stores there are more places than ever from which to buy a new computer, what are the advantages of buying your next PC from a local business?
Know Who You're Buying From—Online shopping has brought a new level of convenience into our lives, but has also increased the need for research and caution. Local businesses live and die by reputation, so you can be sure if they're sustaining their business over time they're probably doing something right.
We Service What We Sell—At Mankato Computer Technology all our new computers come with factory warranties. If something should go wrong with the computer during the warranty period we handle all the interactions with the manufacturer, secure replacement parts quickly and execute the hardware replacement in a timely manner, at no extra charge.
It's The Little Things—Buying from an online retailer might seem cheap and convenient on the front end but MCT provides an extra level of service, transferring data from an old computer to the new one, installing whatever programs you need and ensuring the computer is set up the way you want it on day one, right out of the box.
Expert Advice On What Fits Your Needs—A lot of businesses will do whatever they can to sell you the biggest, fanciest and most expensive models. Our techs understand that there are many kinds of users and will always do our best to recommend a computer that fits your needs, based upon what you are using the computer for. Looking for a tablet to read the news when you're traveling? We can help you with that. Looking for a dream machine to power your home virtual reality system? We can do that too. At MCT we believe in finding solutions to meet the needs of our customers, not forcing all users into a one-size-fits-all setup.
All The Information You Need, In Plain English—Does talk of gigabytes, terabytes and RAM give you a headache? When you read computer specifications does it feel like trying to decipher a foreign language? At MCT we believe not only in solving technological challenges, but helping our customers understand what is being done and exactly what they're paying for.
We're Never Far Away—Anyone who has waited on hold for hours to connect with tech support at a call center somewhere will tell you: there's value in being able to pick up the phone and get a human being on the line who will give you quick, responsive service. There's also value in being able to meet face to face with someone you can trust.
Next time you're in the market for a new computer, or looking to upgrade a machine that you already have, think about checking out a local option. You can also count on efficient, courteous service from real people from your friends at Mankato Computer Technology.