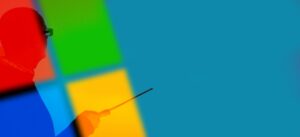 Microsoft confirmed today what had been suspected and hinted for the last month: the newest version of Windows is coming, and it is called Windows 11. Today we got a peek into what's coming, as the software juggernaut held a livestream event to unveil the new operating system. We sat through it, so you don't have to. Here are the big takeaways from today's Windows 11 announcement.
Visual Refresh
The new design elements seem heavily influenced by Apple, with rounded edges on windows and icons and a centered start menu, reminiscent of the Mac OS task bar. They promised new and improved snapping behaviors for multitasking and the ability to switch between multiple desktops. Also demonstrated, was a quick switch function to address notifications, then automatically return to the exact screen configuration the user had up.
What's The Timeline?
Microsoft indicates that Windows 11 will be widely available by the holiday season of 2021. Existing Windows 10 users will be able to access Windows 11 for free, through Windows update. Microsoft expects to be shipping its own devices (such as their tablet computer, the Surface) pre-loaded with Win 11, prior to the general rollout. Of course the real date to keep an eye on is October 2025. That's when Windows 10 will hit end-of-life and users will want to upgrade or replace their Win 10 machines prior to that deadline.
We're All Androids Now
One of the biggest changes coming is the announcement that the new OS will allow users to run Android apps alongside PC programs.. During the livestream, Microsoft reps demonstrated this with Tik Tok along with other popular mobile apps. This feat was accomplished with the cooperation of developers from Intel and Amazon and massively expands the possibilities for the applications available to users.
There were many other reveals, productivity improvements, entertainment offerings (significant tweaks to the digital media and game delivery in the Microsoft store) as well as a centering of the messaging app Teams as a competitor to Apple's Facetime and iMessage. It is clear that Windows 11 will be a fitting spiritual successor to Windows 10; endeavoring to offer more refined aesthetics and design, combined with flexibility and a customizable environment. The full advantages (and inevitable bugs) of the new OS remain to be fully realized, but if you have questions about getting the most out of your OS, you can always rely on your local partners at Mankato Computer Technology.
You can re-watch Microsoft's Windows 11 unveiling here.