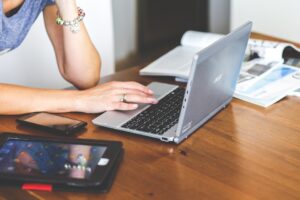 Some of the most common questions we're asked at MCT are about antivirus; what antivirus is best, which one is the most secure, the most hands off, or the most affordable? There are a lot of solutions available out there—but over the years we've come to rely on two solutions which we feel offer the most value and protection for our customers.
Vipre Antivirus
For users who are seeking a simple, basic solution for antivirus, we recommend Vipre Antivirus. At $40 a year, Vipre is a strong security program that takes up few system resources and has a small footprint on your computer. Vipre scans automatically, updates automatically and also includes an excellent email scanner.
Vipre also includes:
Network monitor that scans for intrusion
Scans USB and other removable devices
Cloud-based behavioral detection
Ransom-ware, malware and spyware defenses
Email scanner for malicious links and infected attachments
MCT Premier Care
For those seeking a more comprehensive support plan, we offer a program called MCT Premier Care. Premier Care is a program we designed to give our Personal Technology customers the same kinds of proactive solutions that we offer for our business clients.
What are the benefits?
Receive notifications of potential problems before they occur!
Save money on repair.
Resolve Issues without leaving your house.
$99 Yearly Subscription Includes:
Remote Desktop Support: Fix your computer without having to bring it in.
System Monitoring: Early detection of issues helps to avoid bigger problems.
Webroot Enterprise Anti-Virus (Which notifies our techs if it encounters a threat).
Live Drive (for unlimited offsite data backup).
Lower cost incremental billing structure.