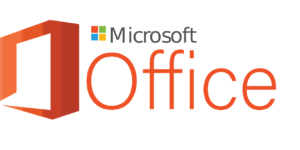 Last October, Microsoft released their latest "standalone" version of the Office app suite, Office 2021. But what is the difference between this standalone version of Office and the cloud-connected Microsoft 365?
Software As a Service

The thing to remember about Microsoft 365 is that you are not purchasing a product per se; you are subscribing to a service which allows you to access an evolving stream of applications and utilities. The developers at Microsoft are adding new functionality and producing new tools for 365 users each month. The core Office applications (Word, Excel, PowerPoint, Outlook) receive both security and feature updates with regularity. The online 365 portal allows you to access browser versions of these tools from any machine with an internet connection. In short, 365 is much more than just the regular old Office suite.
Standalone

Users who purchase Office 2021 as a standalone product and not as a subscription will still have access to the core Office applications but will only receive security updates as time goes on—not feature updates. This means that the functionality of the software is locked in at release time and will not evolve or improve through the years. 2021, although it is now a download and not a physical disc, is the closest you can come these days to going to a store, buying installation media and taking it home.
The Pros and Cons

So why is Microsoft still producing standalone versions of Office when 365 can offer users more functionality and flexibility? As hard as it may be to imagine, there are still people who are not regularly connected to the internet and rely on standalone versions, rather than software that requires the internet to use fully. There is also a financial element to be considered; after 4 or 5 years (depending on which tier of subscription we're talking about) it is more cost effective to purchase the standalone version, versus paying the annual subscription. The benefits to 365 are also clear: subscribers will have the same features as users who purchase 2021 as of now and will continue to receive updates which add functionality beyond 2021 moving forward. For many consumers who do not need the full range of tools available in 365, purchasing a standalone version is probably the best option. For businesses, or particularly advanced home users, 365 is the natural choice.
For a full breakdown of the differences between Microsoft 365 and Office 2021, visit Microsoft's information page here. If you have questions about what the best option is for your home computer or business, call Mankato Computer Technology.