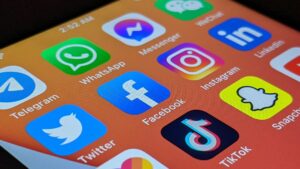 Social Media has become an integral part of living in the modern world, but is your business using it effectively? Here are a few guidelines that business owners should keep in mind when curating their social media presence:
Control Access, Control Messaging
Having more than one or two administrators for your company's pages is a recipe for disaster. Posts can quickly go off message, appear inconsistent or not be representative of your company's image if too many people have posting rights. Choose one or two individuals to be admins who can be trusted to control what goes on the page, respond to messages and to keep it up to date.
More is… More
Top of mind is the name of the game in social media. You should design your posts and pages to achieve two objectives: to raise awareness among people who don't need your services now (but may in the future)—and to ensure your pages look active, interesting and well maintained when people in need of your services visit them. Every time you post it serves to get your name out to people who may not have known about your business. It also shakes the dust off your web presence and lets people know your company is vibrant and active (even subconsciously).
Make It A Habit
It's easy to overlook social media maintenance if you don't make it a regular habit. Profile admins should attempt to establish a set schedule for posts and stick to it. Facebook provides good integration with your personal account, so that you will receive notifications for your business page without requiring a separate login. 
Follow The Competition
Platforms like Facebook allow business page administrators to monitor the pages for similar local businesses and compare their traffic and activity to your own. This can provide valuable insight into whether what you're doing is enough to help you stand out from the crowd. 
Picture It
Pictures and videos generally get more feedback and user engagement than posts that are simply blocks of text or links to articles (bonus points for babies or pets wearing company t-shirts). That being said, your social media activities aren't just for fun, the basic crucial information for the business should be laid out prominently on your page: what you do, where you're located and how to get ahold of you.
Every business, at a minimum, should have a Facebook and LinkedIn page. As more of our social lives move into the digital domain, "word of mouth" has as much to do with smartphones as talk around the water cooler. There are ways to spend money to increase your exposure on social media, but if you aren't doing the basics, you're passing up free advertising.