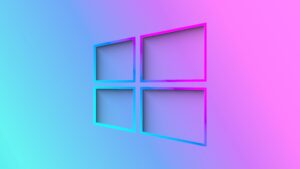 Encouraging children to have healthy relationships with technology is now a part of parenting in our society. Children have access to more information, educational and creative tools than any other time in history—but they also have access to the seedier side of the internet. Microsoft has been offering a children's account since before Windows 10 was released, but over the last half decade they have developed a suite of features which make their kids account a wonderful tool for keeping your kids safe online and tracking screen time.
What You'll Need
The architecture for the kids account is enabled by the Microsoft account sign-in system for Windows 10 and 11. An adult sets up their Microsoft Account as the parent account, then creates a Microsoft account login for the child. Using the online accounts, tied to an email, is a crucial component of the reporting features now available.
What It Does
Once the accounts are set up and your child has a unique login, you can proceed to configure the filtering and use settings for your child's account. Microsoft has created a good filtering system to run on their Edge browser. This will stop children from visiting explicit and inappropriate websites; parents can also add specific domains they wish to block or whitelist, as well as blocking the use of InPrivate browsing or installing another browser.
What It Tells You
Each week the parent account will receive an email with a report breaking down which sites the child visited, what they searched for and how much time they spent using particular programs or games. It is also possible to log in at any time and get a daily snap shot of how (and how long) your child is using the computer.
What You Can Do
Parent accounts can set everything to default, or can change settings on a more granular level. Specific windows of time can be set for use, a "bedtime" can be established and a daily limit for screen time. If a child nears the limit, a message will pop up informing them that they'll soon be logged off and even gives them the option to request more time from the parent, who will get a notification on their phone or email. All and all, it is a very slick interface and an easy way to avoid those daily power struggles over screen time.
The Microsoft kids account is head and shoulders above where it was a few years ago and provides parents with an easy method of control and assurance of what their children are up to on their Windows PC. If you would like to know more about the kids account or need help setting up these options for your family, come and see us at Mankato Computer Technology.