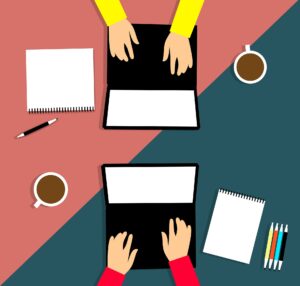 Budgeting for future IT expenses is a difficult task for many small business owners, who are often used to the unpleasant "surprises" they get when some aspect of their IT infrastructure becomes out of date and needs to be upgraded.  These surprises can throw off a business' budgeting efforts  drastically. MCT partners with our small business clients to consult and advise on their IT infrastructure to assist in the budgeting process.  We provide annual meetings that look at all aspects of our clients' technology assets and needs with the aim of forecasting the next year's expenses.  There are many factors that should be considered in this process:
Age of Hardware
From computers to servers to network equipment, it's important to consider which of your assets will become obsolete in the near future. Older computers and network equipment could be slowing down your employees' productivity, and upgrading may be a sensible investment.  We recommend replacing computers on a staggered basis so you don't have to do them all at once.  Aim to replace at least a few of your slower computers every year.
Software Lifecycles
Many business owners were surprised to learn that they needed to replace many of their computers after Microsoft ended support for Windows 7 in 2020. It's important to know what operating systems your computers and/or servers are running, and how long they will still be supported by Microsoft.  Planning ahead for these lifecycles will make IT budgeting much easier. Windows 10 will go out of support in 2025, meaning all your computers should be upgraded to Windows 11 by then, or be replaced by computers running Windows 11.
Line of Business Applications
Many businesses use specialized software designed for their industry. It's important to be aware of changes and requirements of these pieces of software. If a program essential to your business operations offers an update that requires particular IT needs, that is something you will want to plan for. It's also important to keep track of version updates and renewals so if something does go wrong with your line of business software, you are able to get support from the vendor.
Business Location Changes
If you plan to move your business in the near future or open up additional locations, it's wise to consider associated IT costs in your budgeting. Many business owners forget that additional locations mean additional networks, remote data sharing considerations, and many other factors.
Changes in Products or Services
If your business plans to offer new products or services in the near future, it's important to discuss your plan with a trusted IT consultant to ensure that there won't be any hidden IT costs associated with your new offerings.
Staffing Changes
Adding or replacing staff members typically has associated IT costs. New employees will need computers, email accounts, domain accounts, etc.  Even if you are simply replacing one staff member with another, there will usually be some IT considerations which should be accounted for.
If IT budgeting is a headache for your business, Mankato Computer Technology can act as your trusted IT advisor to assist in this process.  Call today to setup an appointment as you begin your planning for 2023.