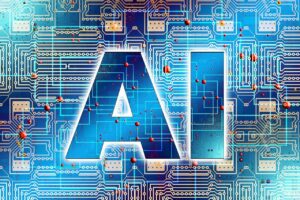 Microsoft has recently unveiled its AI chat interface, Windows Copilot, which will be integrated into its Windows operating system and Office suite of productivity tools. The tool aims to provide users with various services, such as document summarization, music suggestions, tech support, and answering detailed questions. Windows Copilot will be accessible through a preview version of Windows, allowing users to interact with the AI via a chat interface sidebar. Microsoft plans to begin testing the feature in June.
A Big Step Forward
This move signifies a major step for Microsoft, as it brings AI technology to its flagship operating system, Windows, which is widely used by millions of people. The integration of AI chat interfaces into computing is considered a major milestone, with Microsoft's CEO, Satya Nadella, comparing it to the advent of the internet or the iPhone.
Part Of A Trend
Microsoft's decision follows the trend set by other tech giants like Google, which has incorporated AI into its various services. However, Microsoft seems to believe that integrating chatbot functions into existing applications will prove more beneficial for users. In February of 2023, Microsoft introduced AI-boosted search results and an AI chatbot to its Bing search engine, leveraging the core language processing technology from OpenAI. Bing's usage has surpassed 100 million daily users, indicating swiftly growing popularity.
An Invitation To Developers
At the annual Microsoft Build conference, the company also announced that it would make plugin technology available for Bing and Windows Copilot, allowing developers to integrate their own software with Microsoft's AI interfaces. Furthermore, Microsoft disclosed that OpenAI is using Bing search engine data to enhance its ChatGPT chatbot, leveraging the accuracy of search engines to improve the generation of correct information.
Microsoft's integration of AI chat interfaces into Windows and Office suite reflects the growing importance of AI technology in everyday computing, enabling users to access powerful functionalities and receive assistance seamlessly within their familiar software environment. Within the next year, the user the typical user experience might be vastly different. If you need assistance navigating to the coming changes in Artificial Intelligence, reach out to your trusted local experts at Mankato Computer Technology.